Important information
This prototype accessory product is not currently available for general purchase. Contact your sales representative or our Support Team to learn how you can get hold of this product before general release.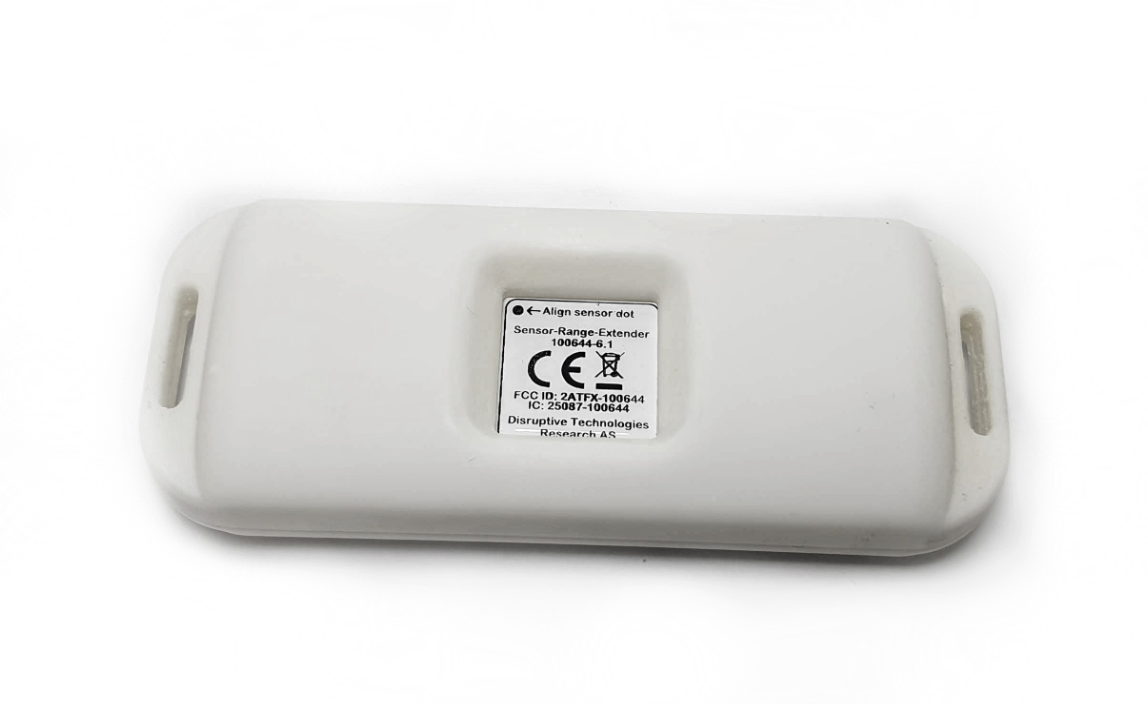 The Ambient Range Extender is designed to measure the air temperature in environments with metal surfaces. It lifts the sensor from the surface, such that the temperature reading is not the metal temperature, but the air temperature.
As metal also adversely affects radio range, it has a built-in range extender which gives a 2x to 4x improvement in range.
Faster and simpler installation
Good range and robust connectivity in challenging environments
Correct temperature readings of the ambient temperature, as opposed to the surface temperature
Typical use
Fridges
Freezers
Chiller boxes
Cold storage facilities
Ventilation systems