Congratulations on your new sensor kit!
This guide will show you how to quickly get started using DT sensors. The sensors are already alive, so you can start collecting data in no time!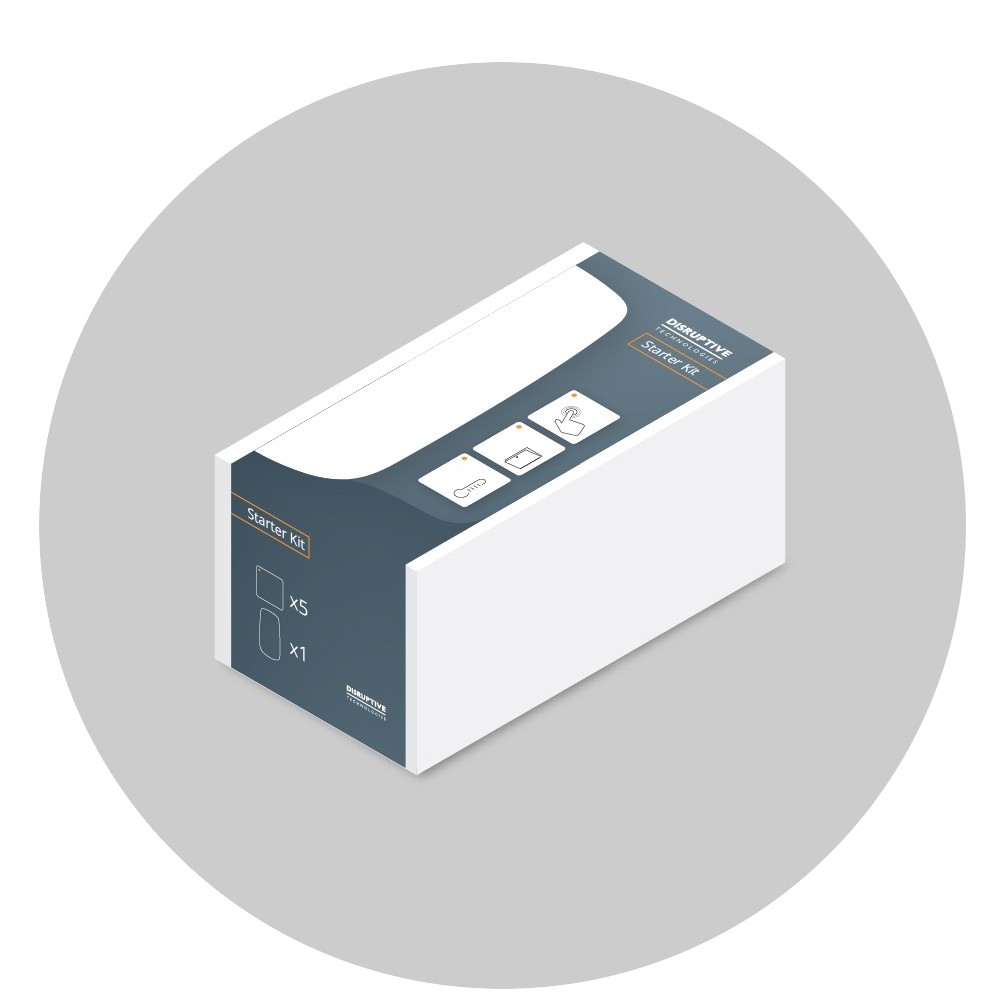 1. Register your new sensor kit
I bought my kit from the Disruptive Technologies webshop
If this is your first sensor kit, you should have received an email inviting you to complete your registration and get access to DT Studio.
If this is not your first sensor kit, your new kits are automatically added to your existing user account, as long as they are ordered with the same email address.
No invitation in your inbox?
Check your spam folder to ensure the email didn't end up there
Contact the person at your company in charge of and ask them to send a new invite to you from Studio.
I bought my sensor kit from somewhere else (a distributor, retailer, reseller, etc)
If this is your first sensor kit, you will need to register a new user here:

Register New User*
If this is not your first sensor kit and you already have a DT Studio user account, you will need to request to add this kit to your account:

Add Sensor Kit*
* We are aware this process is cumbersome and we are working on an automatic process.
2. Connect the Cloud Connector
The Cloud Connector sends the data from your sensors to the cloud. Choose one of the options below to see how to power up and connect your Cloud Connector.
3. Open DT Studio to see your live sensors
Your sensors are already sensing the world around them. To see what they are reporting and to personalize your settings and alerts, open DT Studio.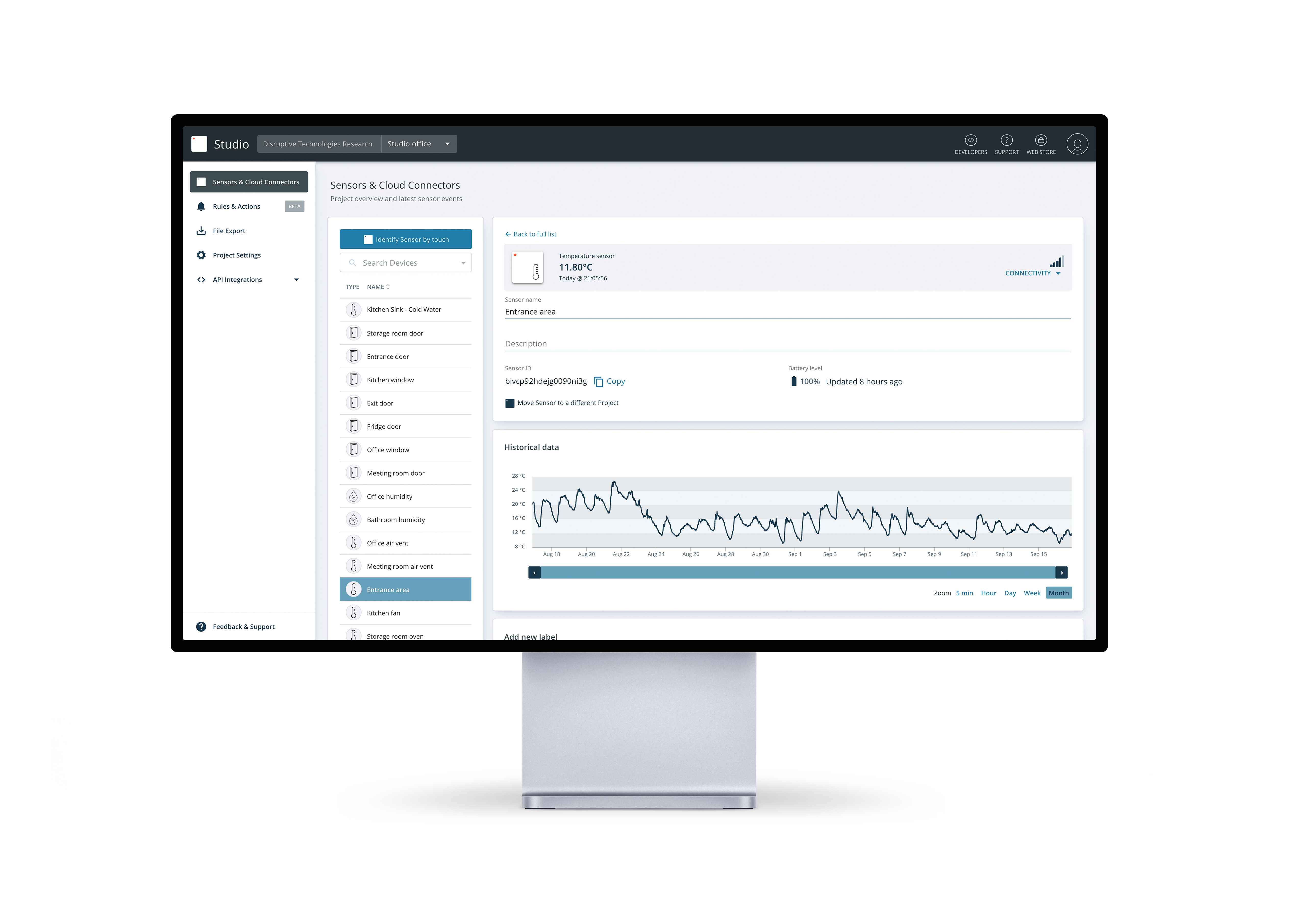 4. Identify your sensors
Use at the Identify Sensor function to find out which sensor you have in your hand.
Go to

DT Studio
Navigate to the

project

you are currently installing
Go to

Sensors & Connectors

in the project
Select Identify Sensor
Press

the physical sensor
This will bring up the details view of the sensor that has just been pressed. Confirm that the signal strength is good.
Sensor not identified?
Search in DT Studio for the ID that is printed on the front of the sensor
If you are not able to identify your sensor or the reported signal strength is weak, go to

troubleshooting.
5. Place your sensors
What do you want your tiny sensors to measure? Here are some tips on placing them.
Peel and stick
Since the adhesive backing is very strong to stay in place anywhere, we've included some mounting putty for less permanent installation. You can also use magnetic tape where possible. Find more tips in the guide on how to mount DT wireless sensors.

Ensure coverage
The average distance for coverage from the sensor to Cloud Connecter is three times the distance of wifi - depending on the structure of your building. The signal strength is reported at least every 15 minutes as long as a sensor can reach a Cloud Connector.
Verify coverage
Go to the location where you want to place the sensor.
Open DT Studio in a browser on your phone.
Press the sensor
See in DT Studio that the sensor lights up
Support
Please contact us with your comments and suggestions! We appreciate your feedback and take it all into consideration!