PN 101707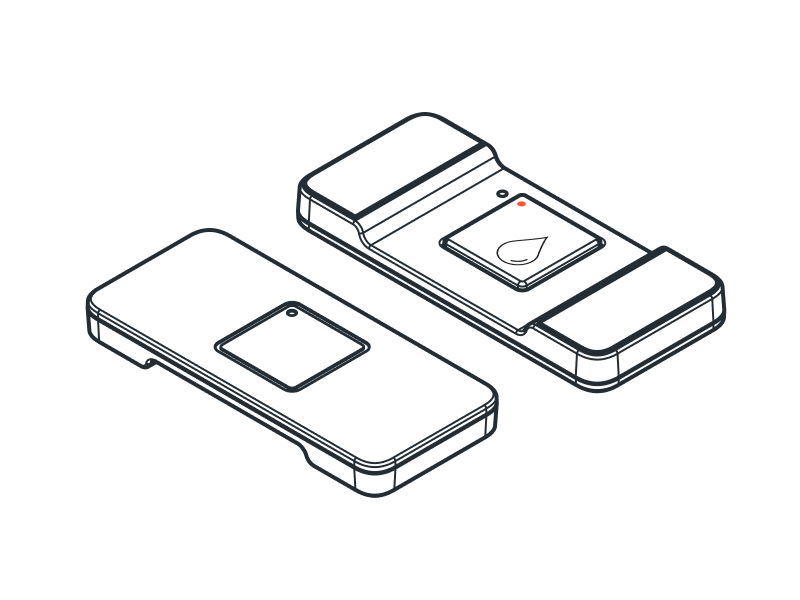 The Water Detector Range Extender is a dual-function sensor accessory. Firstly it ensures a correct and protected installation on surfaces like floors or walls, and the sensor will be facing the surface at a sufficient distance to prevent false detection. Secondly, it improves the wireless range of the sensor.
Advantages
Improves indoor range by up to 4X when not submerged in water and 2X when submerged
Contains adhesive for attachment to surfaces
Robust and straightforward

installation on surfaces
Water Detector Textile Addon
Use the Water Detector Textile Addon with the Water Detector Range Extender if tiny amounts of water need to be detected in areas where water usually never should be present.
Typical use
Environments with frequent occurrences of water where it needs to dry up quickly
Specifications
Operating conditions 
Temperature range
-40 to 85 °C / -40 to 185 °F
Humidity at 25 °C 

 / 77 °F

0 to 100% relative humidity
Other
Recommended storage conditions
Cool and dry, near normal room temperature
Materials
ABS PA-757, 3M 9088-200
Size and weight
72 x 32 x 7.2 mm, 8.8 g
Certifications and Compliance

Sensor with Range Extender certified to
FCC and ISED regulations
FCC ID: 2ATFX-100644
IC: 25087-100644

CE, WEEE
See the datasheet for detailed specifications.
Assembly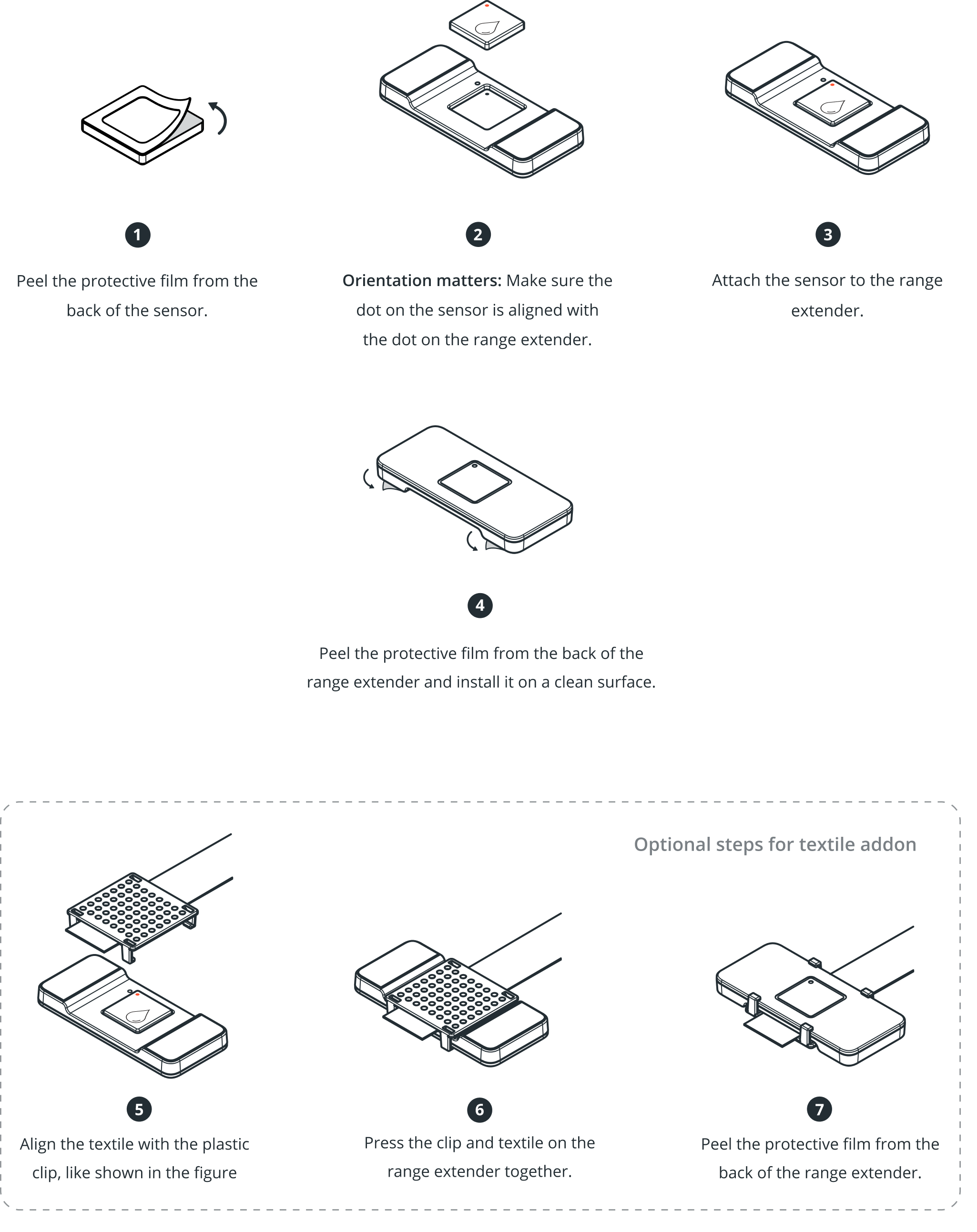 Documents
Related resources