This article shows you how to view and control your device subscriptions from Studio. Please see our Renewal and subscription FAQ for details not covered on this page.
What you need
Permission: A user role of the Organization Administrator to access the billing page.
How to view active subscriptions
View active subscriptions on your Organization's billing page in Studio.
Open Studio
Select any Project within your Organization
Select Billing in the lower-left menu (only visible to Organization Administrators)
The Active Subscriptions section provides details for all running subscriptions. When purchasing new devices from DT, they have a one-year subscription by default. All devices within the subscription automatically renew at the end of the period unless deactivated.

How to deactivate devices within a subscription
Before a subscription is due for renewal, you might want to make changes and deactivate devices that are no longer needed. Deactivate devices by selecting the Edit devices button, and set the Auto-renew to Off by selecting the toggle.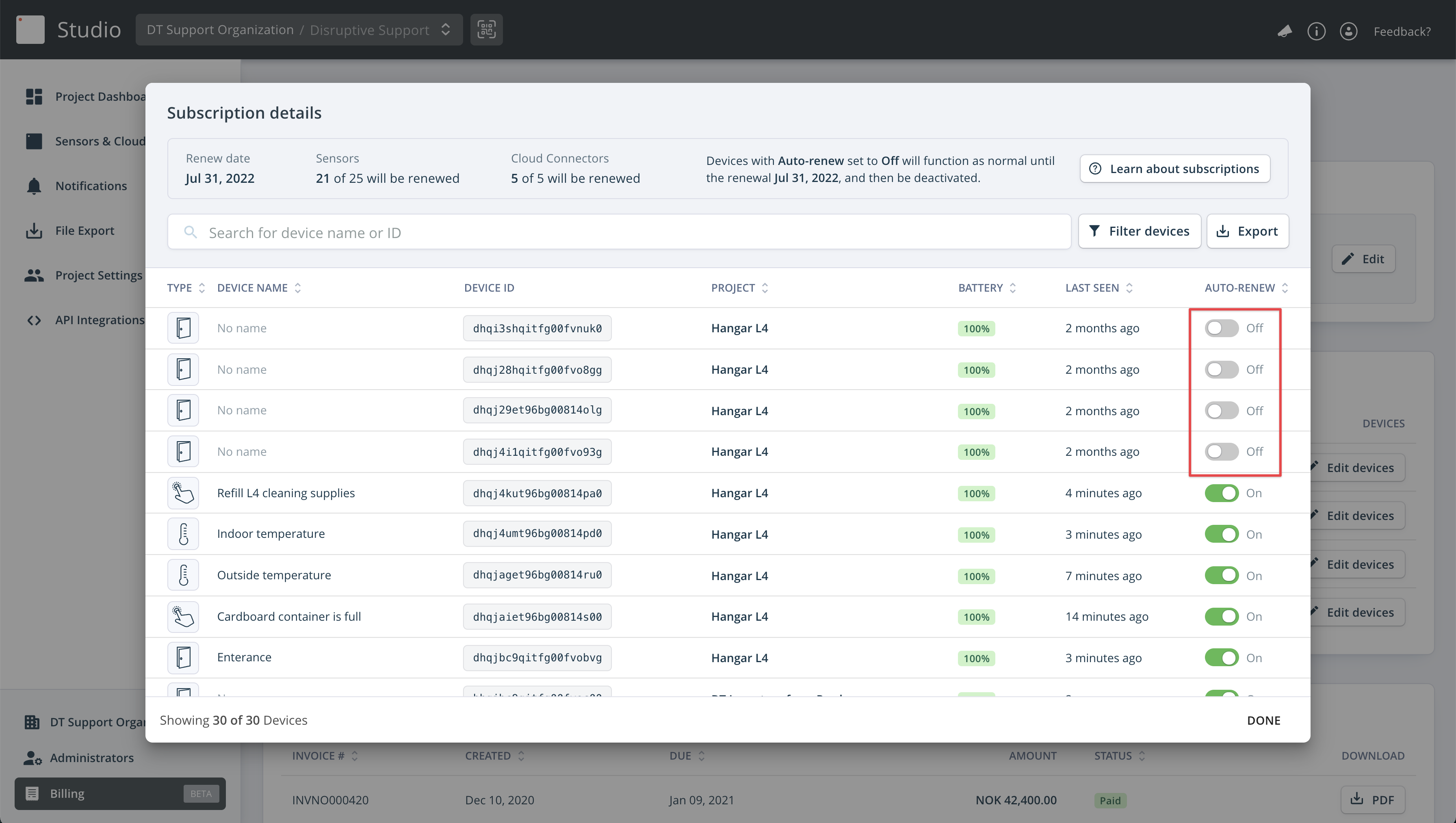 Devices with auto-renew set to off will continue to function as usual until the renewal date.
When the renewal date is reached, devices with auto-renew set to off will be deactivated and removed from your Studio Organization. The invoice for the new subscription period will now only include devices that had auto-renew enabled at the renewal date.
Tip – Use filters when viewing subscription devices
Select the Filter devices button next to the search bar to filter devices based on Studio Project, device type, last seen online, connectivity status, battery percentage, and auto-renew status.

Apply multiple filters at the same time to narrow down the list.