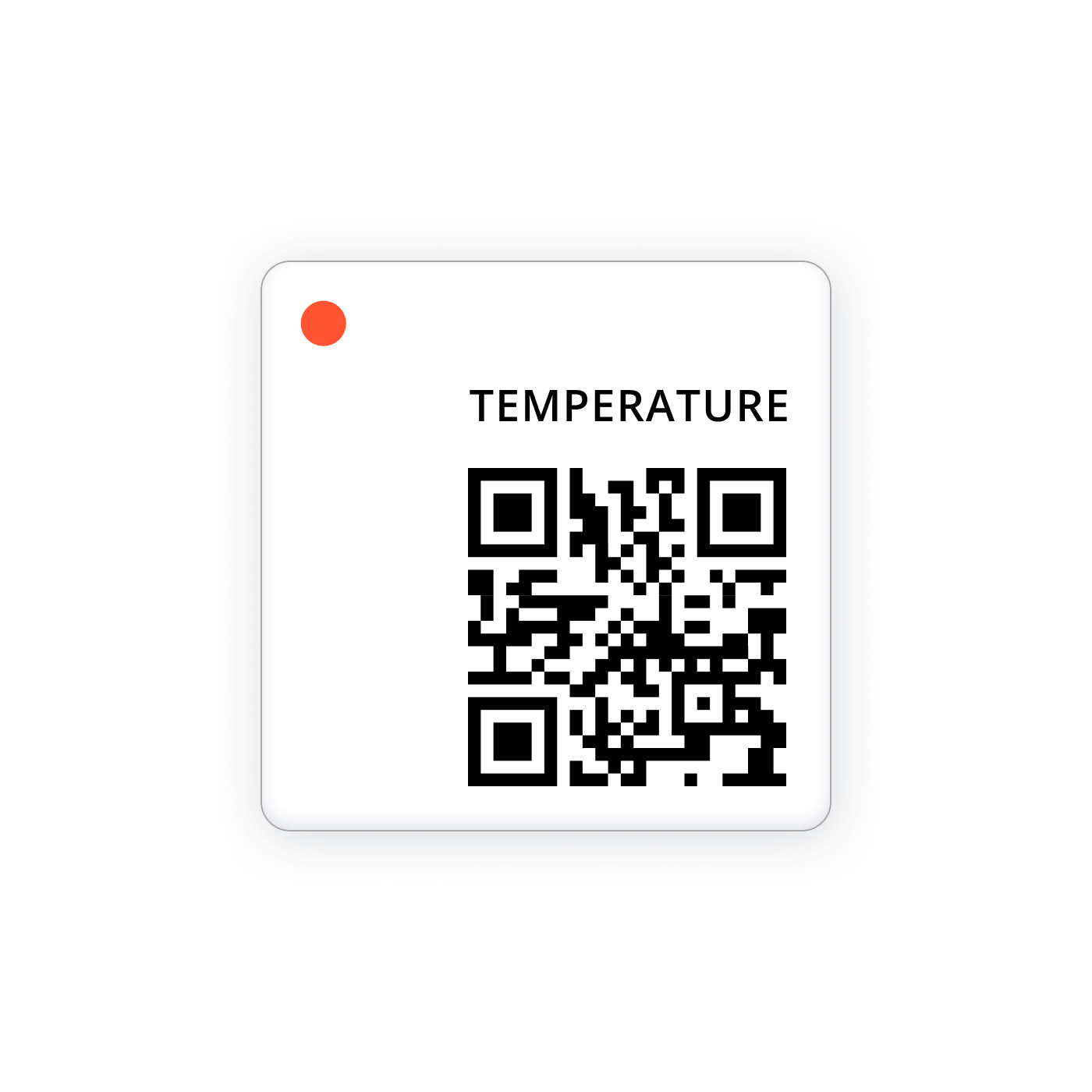 The Wireless Temperature Sensor (3rd Gen) periodically measures Temperature (°C/°F) and wirelessly transmits the result to nearby Cloud Connectors (gateways) at a predetermined interval via the SecureDataShot™ protocol. Cloud Connectors relay sensor data to the cloud via cellular or ethernet connectivity. From the cloud, the data can be integrated into other services using REST APIs and webhooks or viewed directly in DT Studio (web application).
The Wireless Temperature Sensor uses Heartbeat Interval (HBI) to transmit a message notifying the system that it is present and operational, which can be set to 5 min, 15 min, 30 min, 45 min, or 60 min.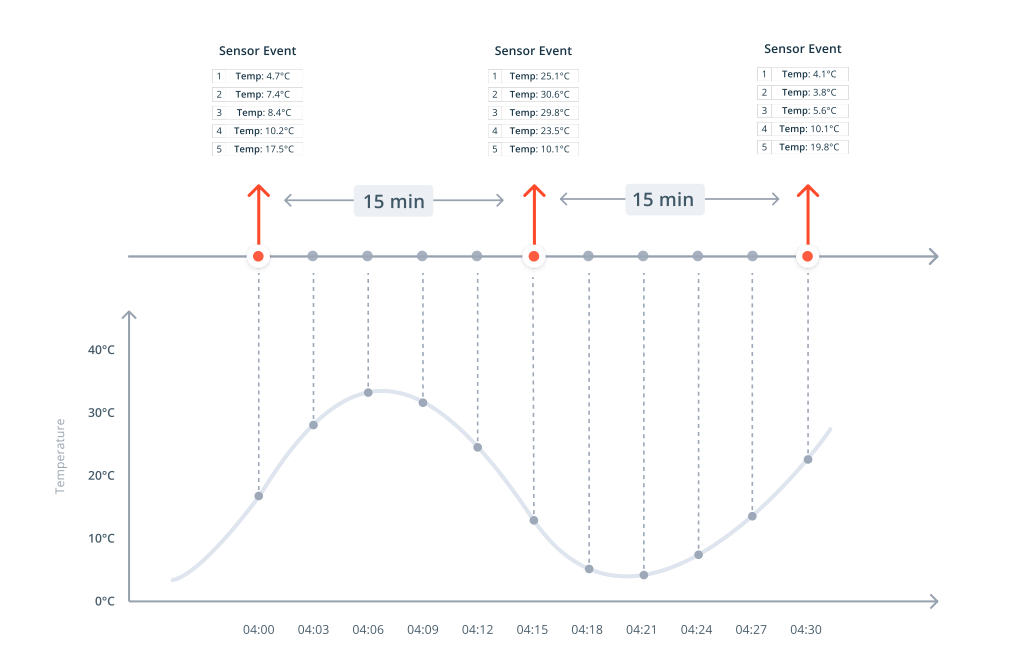 Sensor events during default operation with a 5-minute measurement interval and 15-minute heartbeat
EU and US variants
This sensor is available in two variants, one for the EU and one for the US, due to different certifications, compliances, and wireless communication.
Features
Up to 15-year battery life
Wide temperature range -40°C to +85°
User configurable sampling interval
Application
HVAC Monitoring
Environmental Monitoring
Cold Storage Monitoring
Specifications
Operating conditions 
Temperature range
-40 to 85 °C / -40 to 185 °F
Recommended temperature range
-25 to 50 °C / -13 to 122 °F, non condensing
Humidity at 25 °C 

 / 77 °F

0 to 100% relative humidity
Wireless communication 
 EU
868 MHz ISM band, SecureDataShot™
 US
915 MHz ISM band, SecureDataShot™
Certifications and compliance 
EU
CE, UKCA, WEEE, Batteries directive
US
Certified to FCC and ISED regulations
FCC ID: 2ATFX-100541
IC: 25087-100541
Other
Recommended storage conditions
Cool and dry, near normal room temperature
Construction
Robust design, sealed, IP68
Size and weight
19 x 19 x 3.5 mm, 3.0 g
Lifetime
Up to 15 years in the default configuration and standard environment
Wireless Range
 
Indoor
25 m | 82 ft
40 m | 131 ft w/Cloud Connector (2nd Gen)
Indoor with Extender
100 m | 328 ft
150 m | 492 ft w/Cloud Connector (2nd Gen)
Product numbers and datasheets
102739 EU /

102740 US

Temperature Sensor (3rd Gen) EU/US
 Datasheet Wireless Temperature Sensor (3rd Gen) EU/US
See the datasheet for detailed specifications.
Documents
Accessories
Resources